Ujvala Consultants is a professional team lead by Na.Vijayashankar, the Managing Director. He is assisted by several associate Consultants.
A Brief profile of the team is given below.
The Team
Na.Vijayashankar

Ramesh Venkataraman
Anand Patnam
Nagendra Javagal
Detailed Profiles
Na.Vijayashankar
(Managing Director)
MSc, CAIIB,CIIF, AIMADM, Certified Global Privacy and Data Protection Auditor

Na.Vijayashankar, more popularly known as Naavi is the founder, Managing Director of Ujvala. Naavi is a thought leader and an acknowledged pioneer in Cyber Laws and Data Protection in India.
Naavi started his career as a Banker in 1973, held various senior positions till 1984 when he headed the Merchant Banking Bureau of Indian Overseas Bank in Mumbai. He later moved to the private sector and worked in an NBFC and a Marketing Company till 2000. In 1998, Naavi took to Cyber Laws and initiated many pioneering projects including the Cyber Law College, Cyber Evidence Archival Center etc. besides the well known portal naavi.org.
 Naavi started the concept of Cyber Law Compliance way back in December 2000 and has been advocating Cyber Law Compliance in India as a mission. Naavi has authored many books on Cyber Laws and is a visiting faculty in a number of educational institutions in India.
Naavi was also a pioneer in Data Protection in India. Having started education in HIPAA around 2000, entered consultancy in HIPAA  around 2006 , Naavi has created online education programs in Cyber Law, HIPAA and GDPR through Cyber Law College. This has been extended now on PDPA India and other laws.
Naavi constituted Ujvala Consultants in 1994 initially as a consultancy organization in the field of Finance but subsequently switched to consultancy related to Cyber Laws. In 2018, Naavi founded the "Foundation of Data Protection Professionals in India" (FDPPI) to take on the mantle of leading in the empowerment of Data Protection professionals in India.
Ujvala Sponsored the constitution of FDPPI and continues to support FDPPI with necessary resources to enable FDPPI develop into an apex organization that represents the Data Protection Community in India.
Ujvala Consultants pioneered the concept of Indian Information Security Framework (IISF309) to assist companies to undertake compliance of Information Technology Act 2000 in a systematic manner.
As part of FDPPI, Naavi and Cyber Law College developed Certification programs in Data Protection which has made India today self reliant in Certification for not only the upcoming Indian data protection laws but also the laws of the other countries including GDPR, CCPA, Singapore PDPA 2012, DIFC-DPL 2020 etc.
Naavi/Ujvala has taken self reliance in India one step further with the introduction of an indigenous implementation and audit framework namely Personal Data Protection Standard of India (PDPSI).
PDPSI is the basic framework on which specific techno legal implementation framework has been developed for compliance of Indian PDPA (current version under implementation), GDPR, CCPA, and DIFC-DPL 2020. Extensions for other laws such as Singapore PDPA 2020 are also under development.
Ujvala Consultants is a Certifying body under PDPSI for conducting assessments of Personal Data Protection Management Systems and DTS (Data Trust Score) evaluation.
Naavi is a Management Graduate
---
Associate Consultants
Ujvala Consultants Pvt Ltd works as a collaborative consultancy organization along with several associate consultants who work with Naavi on a project to project basis.
Brief Profiles of key associate consultants are provided below.
---
Ramesh Venkataraman
(Director Training and Audits)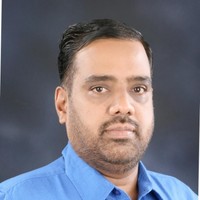 Ramesh has over 29+ years of professional experience in the software and systems engineering field. His core competencies include software process improvements, Training / Coaching, Audits & Assessments and staff mentoring and management.
Ramesh has extensive experience establishing process improvement programs for various organizations based on Standards (ISO 9001, ISO 13485, ISO 14001, ISO 18001, ISO 20000-1, ISO 22301, ISO 27001, ISO 27701, ISO 27017, ISO 27018, ISO 29100, ISO 31000, ISO 19011), Models / Framework (CMMI / COBIT 2019) & Regulations (EU GDPR, HIPAA, CCPA, PDPB-2019, India). His work requires communicating with executives to build trust and commitment, as well as coaching all levels of staff impacted by the software process improvement process.
Ramesh has a number of certifications to his credit including the following:
Certified Global Privacy and Data Protection Professional (FDPPI)
o Certified PMP from PMI, USA
o Certified Scrum Master, Agile, USAo Certified ISO 9001:2015 (QMS) Lead Auditor by DNVGL, India
o ISO 13485-2016 Certificate of Training by DNVGL, India
o Certified ISO 27001:2013 (ISMS) Lead Auditor by DNVGL, India
o Certified ISO 27001:2013 (ISMS) Lead Auditor by PECB, Canada
o Certified ISO 20000-1:2016 (SMS) Lead Auditor by CPG Assurance, India
o Certified ISO 22301:2012 (BCMS) Lead Auditor by CPG Assurance, India
o Certified Lead Implementer – GDPR for EU by DNVGL, India
o DSCI Certified Privacy Lead Assessor by DSCI, India
o Certified ISTQB (International Software Testing Qualification Board) Trainer
o Certified Software Quality Analyst (CSQA) by QAI, USA
o Appraisal Team Member for CMMi Assessments
o Certified ITIL V3.0 Foundations by APMG, India
o Certified Software Test Engineer (CSTE) by QAI, USA
Ramesh had earlier worked as the Head – Process Excellence at Symphony Teleca within the Software Products and Platform Division. In this position, Ramesh was responsible for leading a team of 20+ resources who facilitates all the software product development practices implementation in a globally distributed environment to deliver high performance teams. This includes establishing the Process Framework, Metrics Framework, Training the development teams, implementing the various Process Improvement Initiatives including PD BP / GM DB etc…. at GOC / Division / Organizational level.
---
Anand Patnam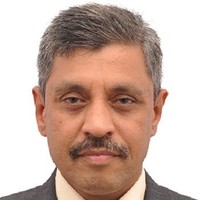 Air Veteran, Indian Air Force (IAF),
PMP, CSM, ITIL V3 (F), SAFe Agile consultant
Certified Lead Implementation Professional for BS 10012:2017 (PIMS – Personal Information Management System including GDPR)
18 yrs experience in Telecom and IT industry.
Last 13 years in the role of IT project and program manager, end to end Application delivery and support. Led digital transformation projects, End Point Security, GDPR compliance projects. Managed RFP and Bid management for large E governance projects and programs.
Effective Contract Management (EULA and CISA). Capable of driving new business strategic initiatives and transformation programs, projects, service delivery and support in Scaled Agile mode.
Managed multiple Agile adoptions and transformations programs and projects. Contributed towards Scaling Agile Practices using SAFE (Scaled Agile Framework). Act as a Lean-Agile Change agent and help teams and individuals to transform to the culture of Self-Organized teams. Used Agile principles to transform organization to Lean-Agile Enterprise and build Value Streams to generate the continuous flow of value to Customers. Servant- Leader, displaying adaptive leadership qualities.
Learners, coach, mentor and trainer. Experienced in engaging and working with CxO level leaders.
Demonstrated capability to manage complex global Programs in global matrix structure and manage and influence business owners / stakeholders with diverse business ownership with varied expectations, influences and outcomes.
Served 20 yrs In Indian Air Force (IAF), Guided weapon complex – Surface to Air Missile (SAM III) combat units, Missile Guidance Radar (MGR) system.
Core Comptencies:
 Diploma in Electronics and Telecommunications from Indian Air Force Certifications:
 Certified Lead Implementation Professional- BS 10012:2017 (PIMS – Personal Information Management System including GDPR)
 Certified PMP
 Certified Scrum Master (CSM); Certified SAFe Agilist
 Certified ITIL V3 (Foundation)
 Certified Business Process Auditor from International Register of Certified Auditors( IRCA), UK
 Internal Auditor ISO 9000: 2000, certified from Confederation of Indian Industry (CII)
---
Nagendra Javagal
Free Lance Consultant, IT GRC specialziation
---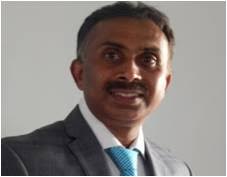 16+ Yrs of experience in Telecom, Healthcare and Financial services industry involved in IT Governance, Risk and Compliance Management | Data Privacy and Protection, HIPAA, SOX-ITGC | SOC2 | Project Management | Policy and Standards | Information Security,Privacy | IT Risk Management , NIST | Audit and Certification | Management Reviews I Gap Assessment | Quality System (CMMI, ISO) | Business Analysis, Design and Development | IT Security | BSC Design and Implement | GDPR /CCPA implementation
• Certified Information Systems Risk and Compliance Professional(CISRCP) from IARCP,USA
• Certified Privacy and EU GDPR Practitioner
• Certified ISO 27001:2005 Lead Auditor.
• Certified Risk Manager ISO 31000
• Certified in HIPAA Security.
• Certified ISO 9001:2000, 13485:2003 Internal Auditor.
• Certified Scrum Master (CSM)
• Business Analyst
Professional Member of
• Information System Auditor and Control Association (ISACA),
• International Association for Risk and Compliance Institute, USA
• Healthcare Risk and Compliance Association(HCCA),USA
• SCRUM alliance Organization.
• Data Security Council of India(DSCI)
• Speaker at ISACA forum.
• Past Executive Member of ISACA Bangalore Chapter.