Ujvala Consultants is a professional team lead by Na.Vijayashankar, the Managing Director. He is assisted by several associate Consultants.
A Brief profile of the team is given below.
The Team
Ujvala Consultants Pvt Ltd functions along with a consortium of consultants who have come together as part of the "Ujvala Data Governance Consortium". The consortium functions like a virtual subsidiary of Ujvala Consultants Pvt Ltd with revenue and profit sharing arrangements.
Ujvala Consortium is in a position to provide services beyond the limitations of the core Ujvala team in areas such as ISO 27001 audit and consultancy besides the Privacy related consultancy. Ujvala provides the platform for many of the Certified PDPSI certification bodies to execute projects such as GDPR or Singapore PDPA or DIFC DPL or HIPAA related audits using the unified framework of PDPSI.
The Consortium can also support audits requiring CERT IN accredited auditors.
---
Detailed Profiles
Na.Vijayashankar
(Managing Director)
MSc, CAIIB,CIIF, AIMADM, Certified Global Privacy and Data Protection Auditor

Na.Vijayashankar, more popularly known as Naavi is the founder, Managing Director of Ujvala. Naavi is a thought leader and an acknowledged pioneer in Cyber Laws and Data Protection in India.
Naavi started his career as a Banker in 1973, held various senior positions till 1984 when he headed the Merchant Banking Bureau of Indian Overseas Bank in Mumbai. He later moved to the private sector and worked in an NBFC and a Marketing Company till 2000. In 1998, Naavi took to Cyber Laws and initiated many pioneering projects including the Cyber Law College, Cyber Evidence Archival Center etc. besides the well known portal naavi.org.
 Naavi started the concept of Cyber Law Compliance way back in December 2000 and has been advocating Cyber Law Compliance in India as a mission. Naavi has authored many books on Cyber Laws and is a visiting faculty in a number of educational institutions in India.
Naavi was also a pioneer in Data Protection in India. Having started education in HIPAA around 2000, entered consultancy in HIPAA  around 2006 , Naavi has created online education programs in Cyber Law, HIPAA and GDPR through Cyber Law College. This has been extended now on PDPA India and other laws.
Naavi constituted Ujvala Consultants in 1994 initially as a consultancy organization in the field of Finance but subsequently switched to consultancy related to Cyber Laws. In 2018, Naavi founded the "Foundation of Data Protection Professionals in India" (FDPPI) to take on the mantle of leading in the empowerment of Data Protection professionals in India.
Ujvala Sponsored the constitution of FDPPI and continues to support FDPPI with necessary resources to enable FDPPI develop into an apex organization that represents the Data Protection Community in India.
Ujvala Consultants pioneered the concept of Indian Information Security Framework (IISF309) to assist companies to undertake compliance of Information Technology Act 2000 in a systematic manner.
As part of FDPPI, Naavi and Cyber Law College developed Certification programs in Data Protection which has made India today self reliant in Certification for not only the upcoming Indian data protection laws but also the laws of the other countries including GDPR, CCPA, Singapore PDPA 2012, DIFC-DPL 2020 etc.
Naavi/Ujvala has taken self reliance in India one step further with the introduction of an indigenous implementation and audit framework namely Personal Data Protection Standard of India (PDPSI).
PDPSI is the basic framework on which specific techno legal implementation framework has been developed for compliance of Indian PDPA (current version under implementation), GDPR, CCPA, and DIFC-DPL 2020. Extensions for other laws such as Singapore PDPA 2020 are also under development.
Ujvala Consultants is a Certifying body under PDPSI for conducting assessments of Personal Data Protection Management Systems and DTS (Data Trust Score) evaluation.
Naavi is a Management Graduate
---
Associate Consultants
Ujvala Consultants Pvt Ltd works as a collaborative consultancy organization along with several associate consultants who work with Naavi on a project to project basis.
Brief Profiles of key associate consultants are provided below.
---
Nagendra Javagal
Free Lance Consultant, IT GRC specialization
---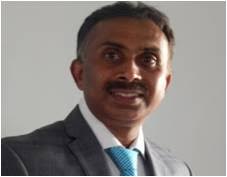 16+ Yrs of experience in Telecom, Healthcare and Financial services industry involved in IT Governance, Risk and Compliance Management | Data Privacy and Protection, HIPAA, SOX-ITGC | SOC2 | Project Management | Policy and Standards | Information Security,Privacy | IT Risk Management , NIST | Audit and Certification | Management Reviews I Gap Assessment | Quality System (CMMI, ISO) | Business Analysis, Design and Development | IT Security | BSC Design and Implement | GDPR /CCPA implementation
• Certified Information Systems Risk and Compliance Professional(CISRCP) from IARCP,USA
• Certified Privacy and EU GDPR Practitioner
• Certified ISO 27001:2005 Lead Auditor.
• Certified Risk Manager ISO 31000
• Certified in HIPAA Security.
• Certified ISO 9001:2000, 13485:2003 Internal Auditor.
• Certified Scrum Master (CSM)
• Business Analyst
Professional Member of
• Information System Auditor and Control Association (ISACA),
• International Association for Risk and Compliance Institute, USA
• Healthcare Risk and Compliance Association(HCCA),USA
• SCRUM alliance Organization.
• Data Security Council of India(DSCI)
• Speaker at ISACA forum.
• Past Executive Member of ISACA Bangalore Chapter.
---
Klick Start Business Solutions and Services LLP
(Detailed Profile available at www.klickstart.co.in)
---
Sysman Computers Private Limited
(Detailed profile available at www.sysman.in)