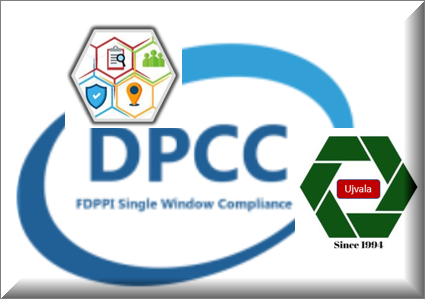 The uncertainty over the Data Protection Regulations in India are now behind us. The law in India at present is Section 43A of ITA 2000 until the DPDPB 2022 becomes an Act and notified for implementation. The law even if passed in February may become operative after 1 year.
However, as per the current legal environment today, DPDPB 2022 will be a "Due Diligence" under ITA 2000 and hence "Section 43A of ITA 2000 plus DPDPB 2022" will be the Data Protection Law of India.
Organizations need to therefore start working on compliance based on this framework.
Ujvala  has now designed a new consultancy window for corporates on implementing Data Protection Compliance programs in their respective organizations.
Cyber Law College which is a division of Ujvala is introducing a DPO training program to meet the current requirements.
These services would be exclusively offered through FDPPI of which Ujvala is a Patron member.
The consultancy will be a two stage process. The first would be based on current version of the DPBB 2022 and the follow up consultancy would be up to one month after the release of the first set of rules.
Naavi